TREATMENT AND CORRECTION OF SCARS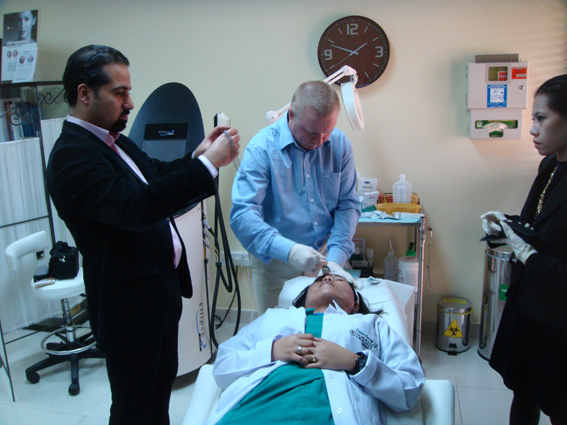 Cicatrices or so-called scars accompany a man all their life. In the world which is far from being perfect there are only few people having no scars on their body. During life our skin undergoes a series of stability trials. Daily injuries, cuts, accidents, operations and simply skin inflammation make up an incomplete list of things which can cause scar formation.
The outside of scar can differ. It depends on a number of factors such as depth and mechanism of injury or inflammation, adequate treatment, localization etc. However, all scars have one common feature which is emotional effect they can cause. It is a well-known fact that scars makes us feel discomfort and in some cases even result in inferiority complex. No patient can be satisfied with a scar.
All people without exception wish they would either get rid of their scars or at least improve the appearance of their skin. Treatment and correction of scars is a long and painstaking process which does not sometimes meet our expectations. Therefore, only a small number of people want to get involved in this process. Moreover, among doctors you can meet those who state: "Wait for a year (or year and a half), after we'll see." Which is the same as: "Stop pestering!" The problem is that after a year it is too late to undertake any measures. After 3-4 months a scar gets germinated with vessels and after 9-10 months with nerves. After a while it becomes a part of body. Cicatrices or scars should be treated right after injury. In a year cicatrix is not curable but can be corrected which is longer and more expensive process.
Cicatrix can cause inferiority complex and undermine self-confidence to the extent when a person shall need psychological help. Our task is to make scar invisible or at least less visible and make you forget about its existence. We have everything for the implementation of this task: knowledge, experience, modern equipment. The choice is all yours!
Respectfully, Dr. I. Safonov.
Before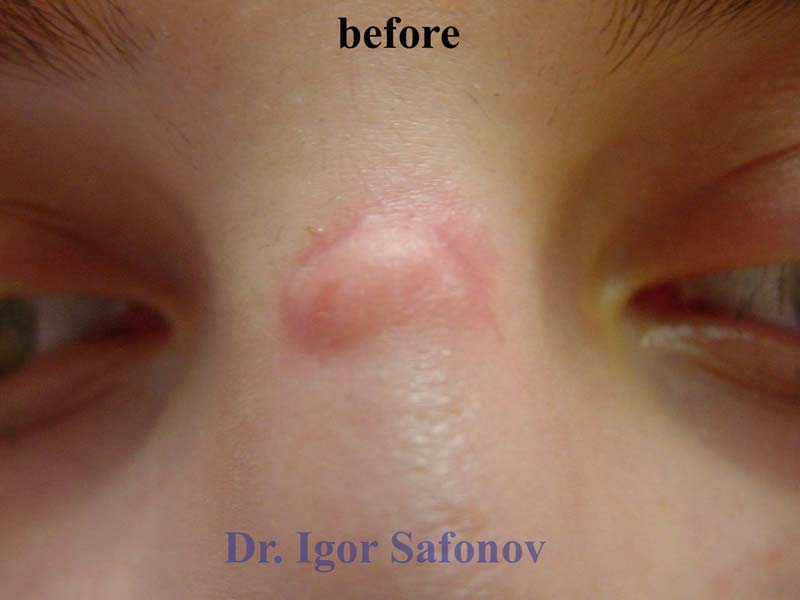 After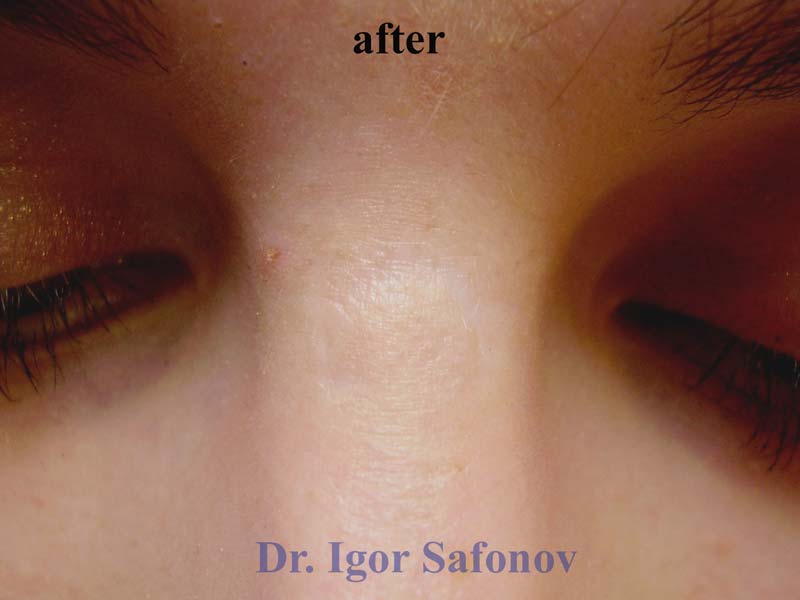 Before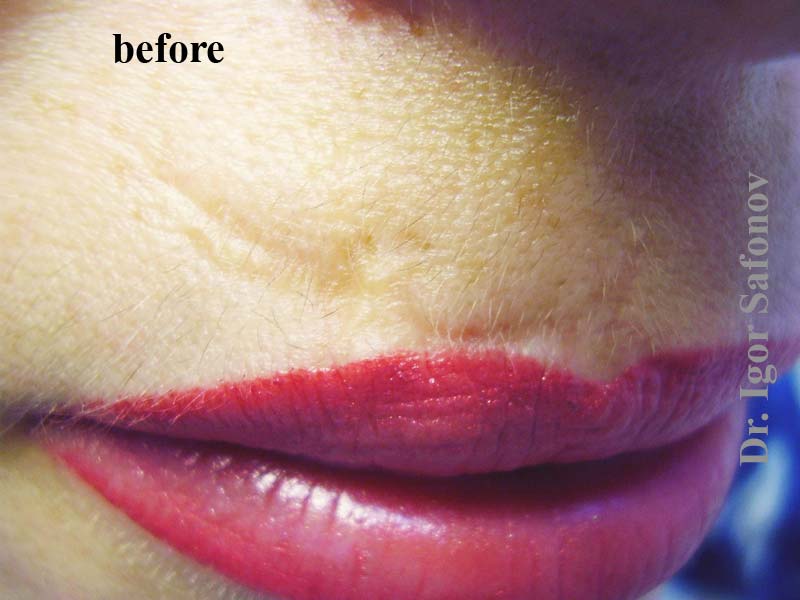 After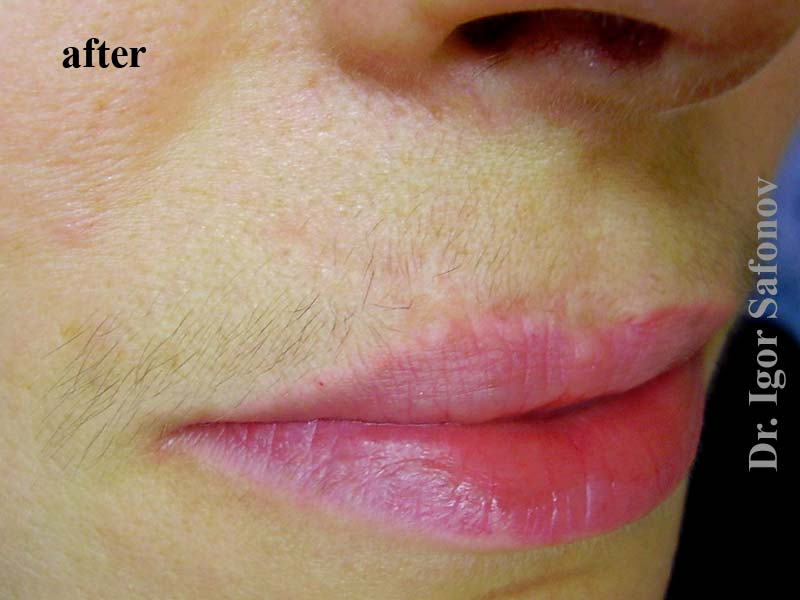 Before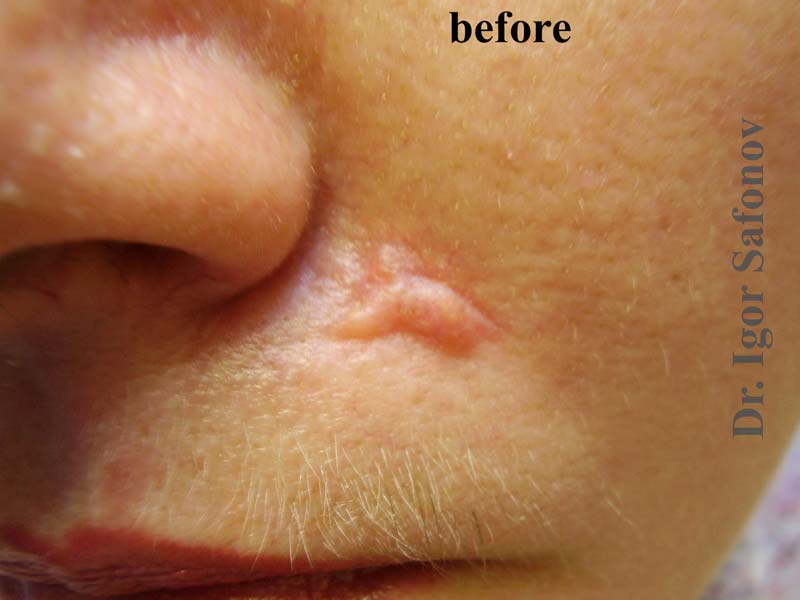 After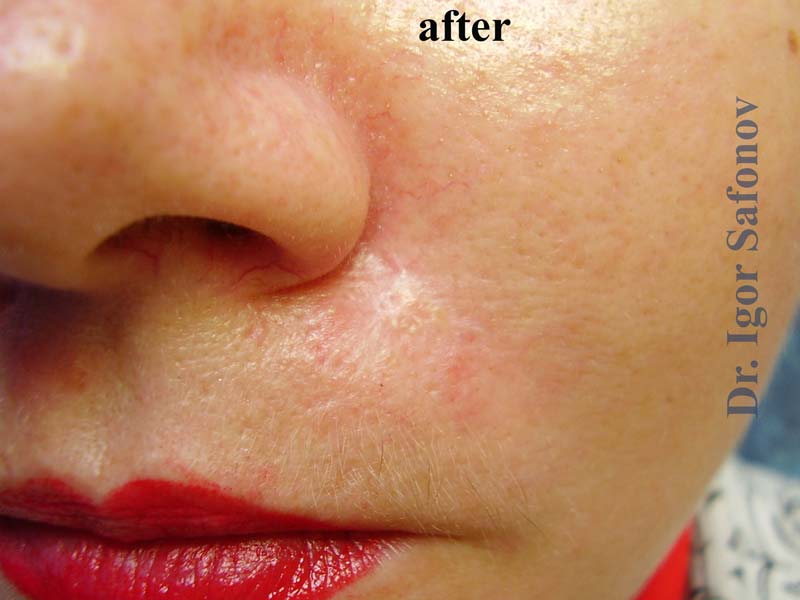 Before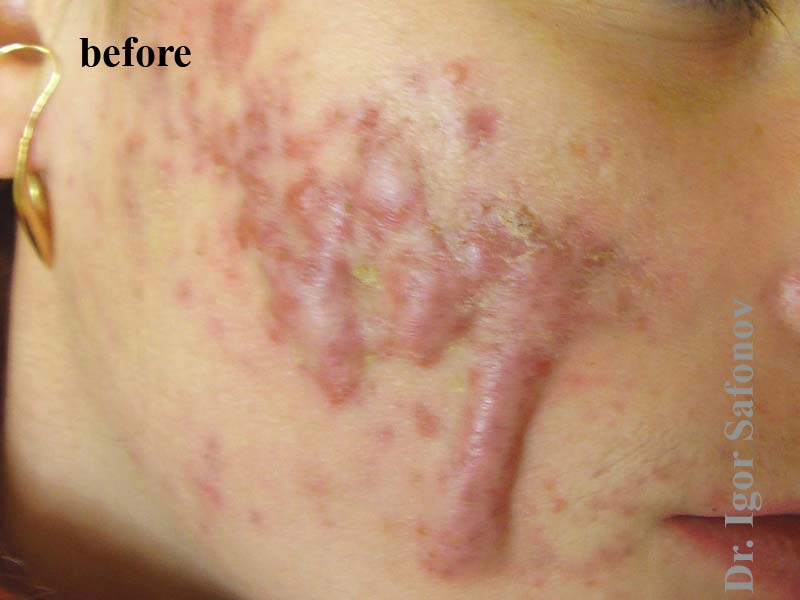 After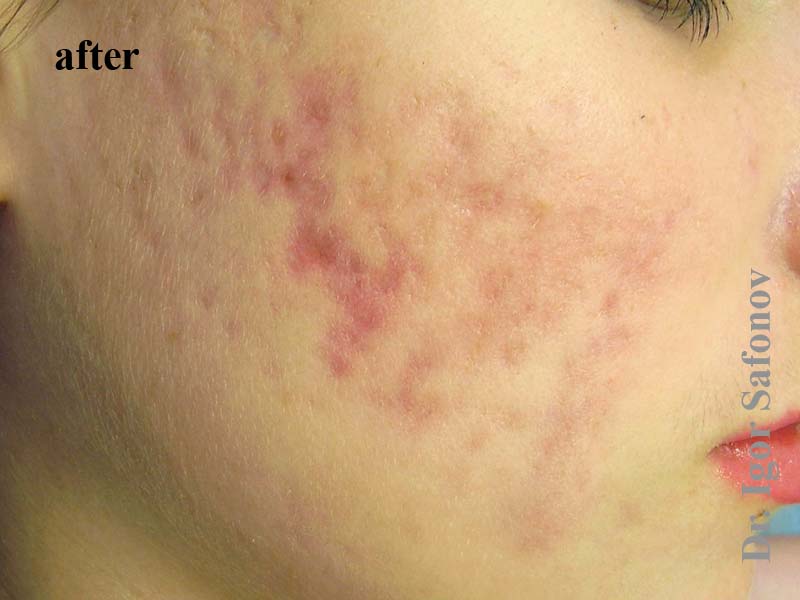 Before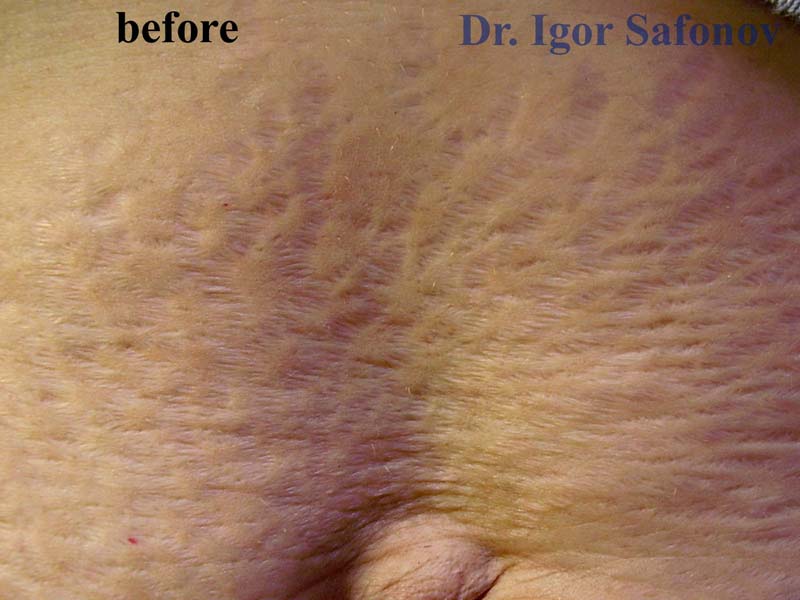 After