TREATMENT AND CORRECTION OF SCARS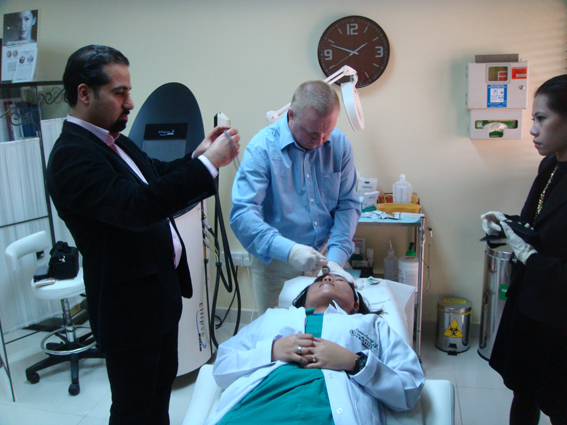 Cicatrices, often commonly referred to as scars, are an invariable companion to the humans. A person with no scars can hardly be found in this imperfect world. Our skin is subject to endurance test on a day-to-day basis throughout our life. Daily injuries, cuts, accidents, operations and simply skin inflammation make up an incomplete list of things which can cause scar formation.
Scar appearance varies depending on multiple factors: depth and mechanism of wound or inflammation, adequacy of treatment, localization etc. However, all scars have one common feature – scars remain imprinted on the soul. It is a well-known fact that scars makes us feel discomfort and in some cases even result in inferiority complex. No patient can be satisfied with a scar. All people without exception wish they would either get rid of their scars or at least improve the appearance of their skin.
Treatment and correction of scars is a long and painstaking process which does not sometimes meet our expectations. This is why many experts are reluctant to deal with the issue. Moreover, there is a common fallible belief even among highly professional surgeons: "Let`s just wait a year or so and then we`ll see what we can do about it!", which, in fact, can well be interpreted as: "Stop pestering!" The problem is that after a year it is too late to undertake any measures. The reality is that within a 4-6 month period the scar is ingrown with vessels, after 9-12 months – with nerve endings, becoming a part of the body. Scars must be treated within the first hours after injury. After one year are scars subject to correction only, but not to treate. Correction of scars is a more lasting and costly process then treatment.
Scars can cause inferiority complex and undermine self-confidence to the extent that psychological aid might be required. Our goal is to make the scar unseeable or less conspicuous and erase the scar-related unpleasant memories. We possess knowledge, experience, and modern equipment to accomplish this! It is for you to decide!
Respectfully,
Dr. Igor Safonov
Before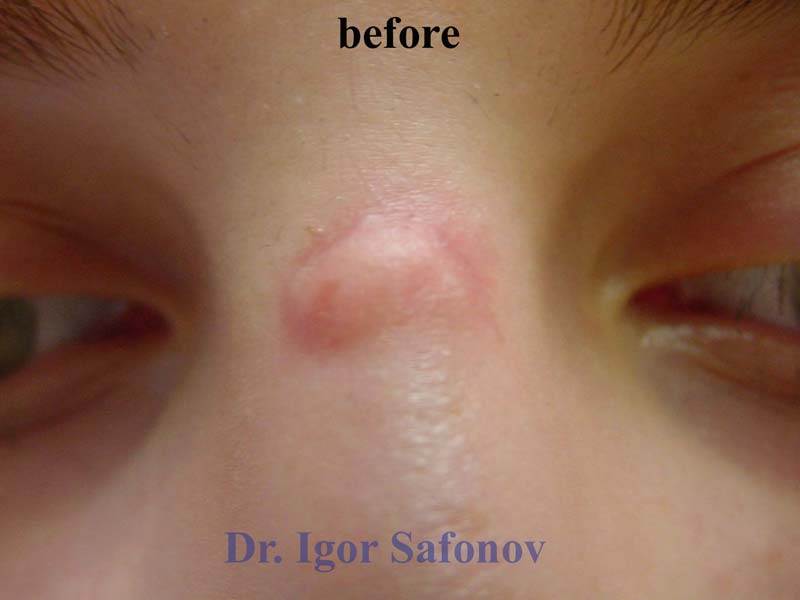 After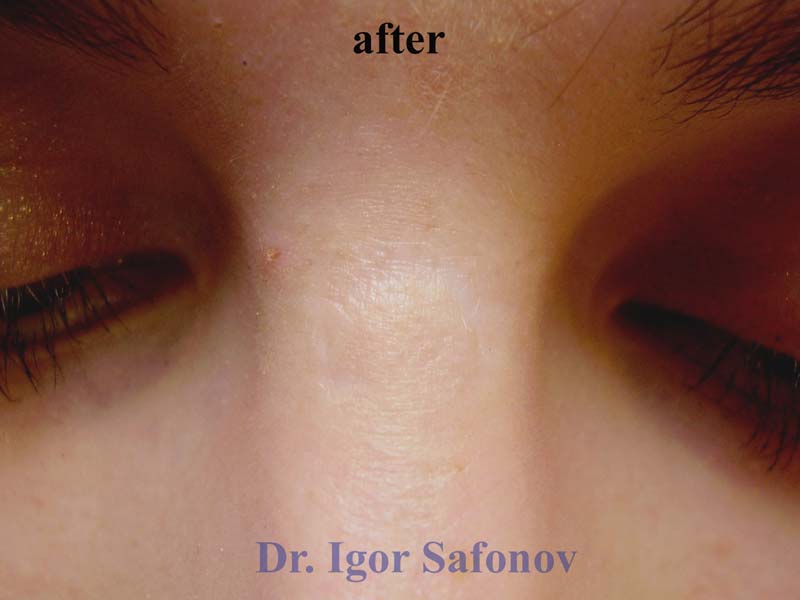 Before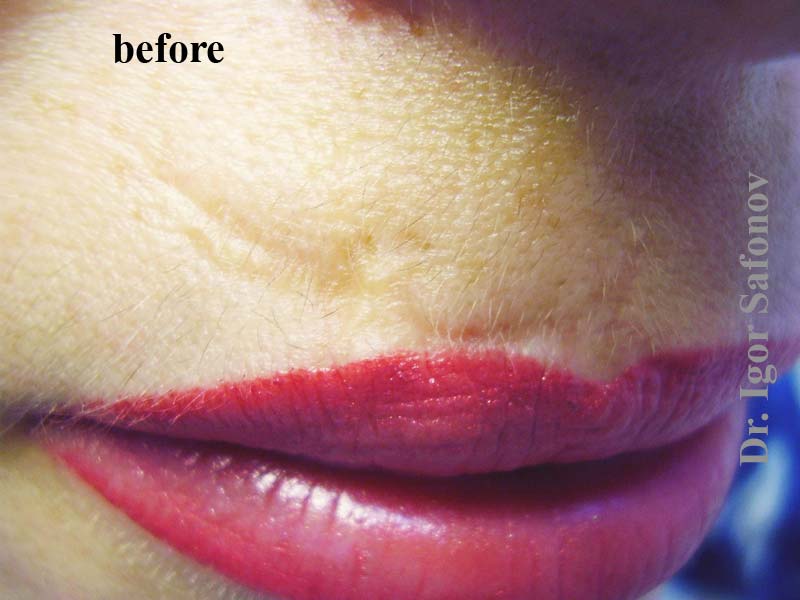 After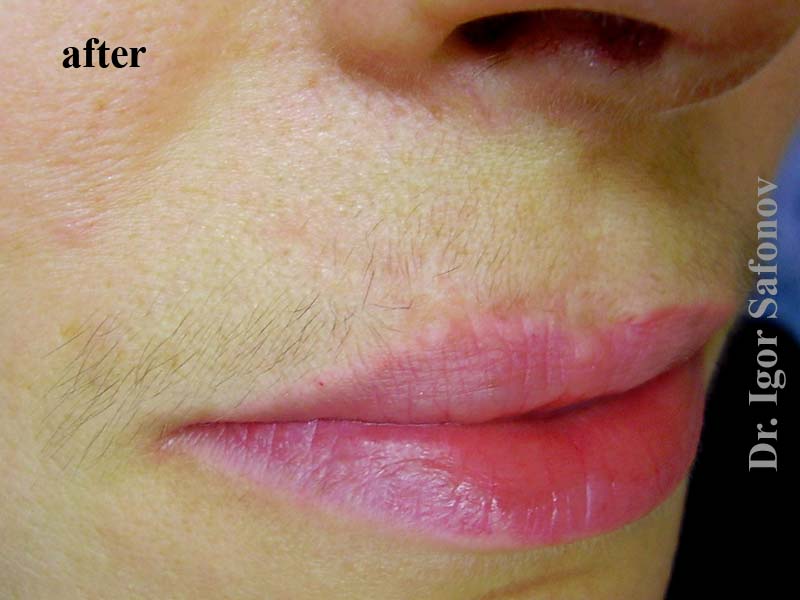 Before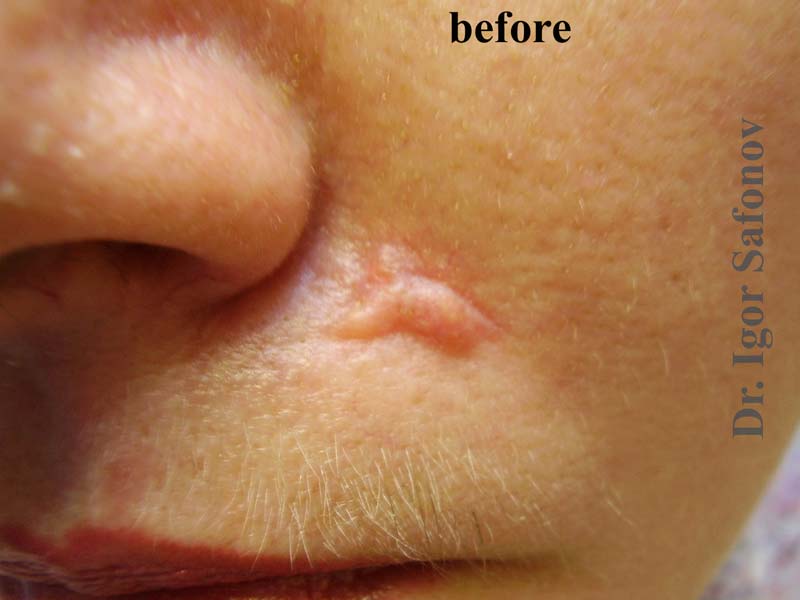 After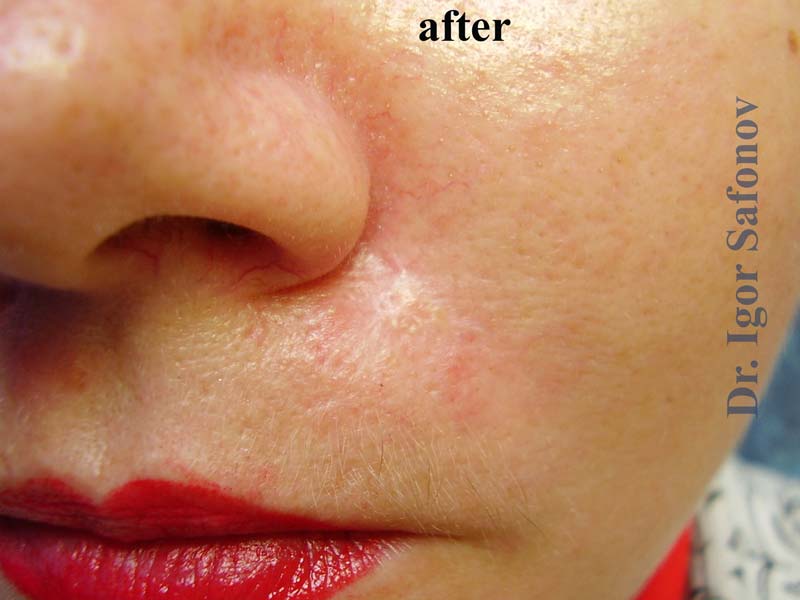 Before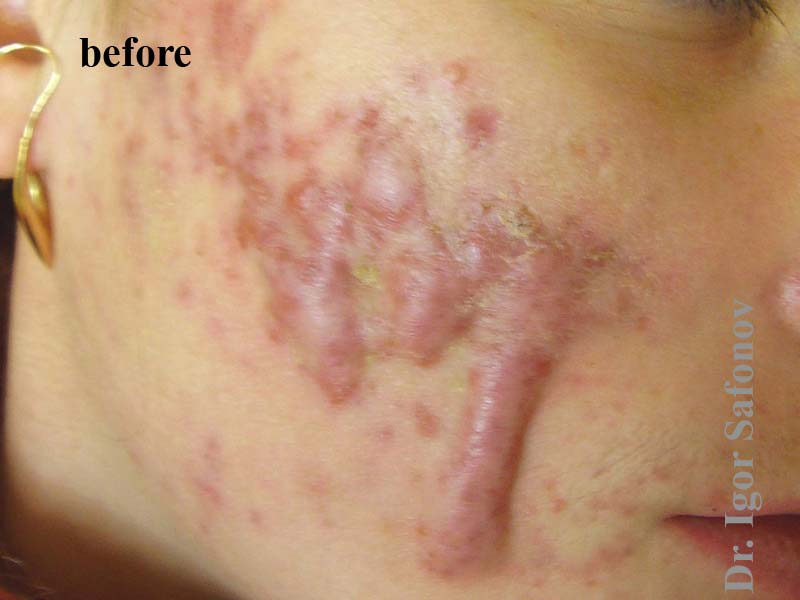 After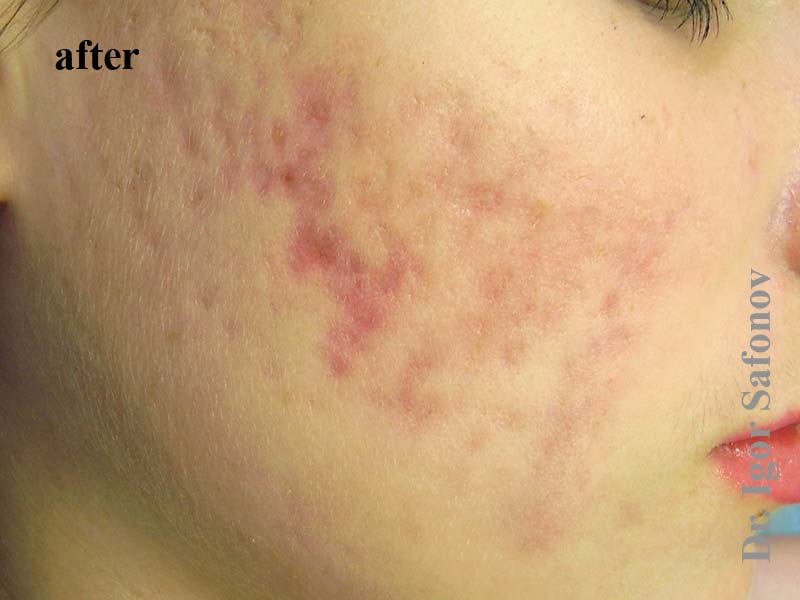 Before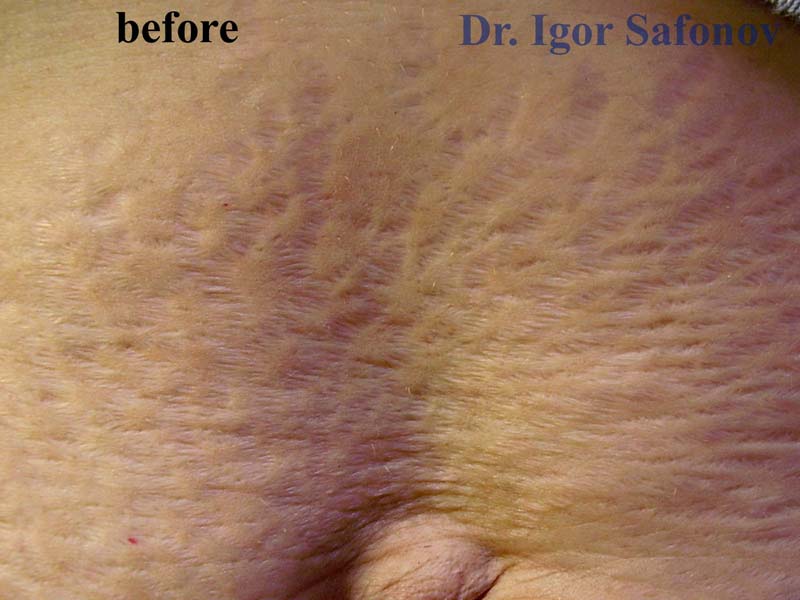 After